Media about the vaccines. Pfizer/BioNTech and AstraZeneca are the most popular
The vaccine, the most effective weapon to fight the outbreak of COVID19, has been in the circle of the most discussed topics in the media for a year. Hopes for its invention have recently been heavily superseded by debates between proponents and opponents of vaccination. In the past 3 months the media published the most information about two vaccines: mRNA vaccine Comirnaty (BNT162b2) from Pfizer and BioNTech – 454,000 materials and vector vaccine AstraZeneca (ChAdOx1 nCoV-19) – 426,000 publications – according to PRESS-SERVICE Media Monitoring report.
 Moderna's mRNA vaccine (mRNA 1273) was ranked 3rd in terms of media popularity, garnering 303,000 mentions. There have been 142,000 publications on the Janssen Pharmaceutica/Johnson & Johnson consortium's Ad26.COV2.S vaccine, and Sputnik V from the Nikolia Gamelei Center for Epidemiology and Microbiology. Was mentioned 66,000 times.
For three months – i.e., from December 27, 2020, when the first person in Poland was vaccinated, to March 26, 2021, more than 5 million pieces of information were recorded about vaccination. At the same time, according to the Ministry of Health, the number of vaccinations administered so far amounted to nearly 5.6 million, while since the beginning of the pandemic nearly 2.2 million Poles have fallen ill. We analysed material monitored in over 1,100 press titles, 5 million websites in Polish language, including most important social sites and 100 radio and TV stations.
Information from social media was overwhelmingly prevalent. Users of Facebook, Twitter, Instagram, YouTube, Wykop, blogs and forums posted more than 3.7 million messages. Most posts and comments came from Twitter, with 57 per cent of the feed, and Facebook, with 42 per cent. The top 10 sources for the most information about vaccination form Twitter accounts: PolsatNews.pl (1216 publications), tvp.info, Telewizja Republika, Polskie Radio 24, Do Rzeczy, PolskieRadio24.pl, Rzeczpospolita, TVN24, wPolityce.pl, Interia.
In the same period, 1.3 million pieces of information appeared on the Internet, in the press, on the radio and on TV. Traditional media dominated the Internet with 89% of publications. 7 per cent were generated by radio stations and 2 per cent by TV stations.  Polskie Radio 24 topped the list of top media reporting about vaccinations with 2,600 materials. One in four news stories on the air covered the topic of vaccinations.  TVP Info was second with 1,800, followed by Polsat News and Radio Tok FM with 1,600 each. 1,500 was shared by the news channel, TVN24.
Chart 1. Number of publications on vaccinations
As indicated by PRESS-SERVICE Media Monitoring analysts, the greatest interest in the topic was noted at the beginning of January, when the representatives of culture and art were vaccinated. The analysis prepared for PRESS Magazine showed that in the period from December 30, 2020 to January 31, 2021, nearly 22,000 pieces of information on Krystyna Janda and celebrities in the context of the Covid-19 vaccine appeared in traditional media and 143,000 posts and comments in social media.
Jan Śpiewak's entry on 2 January this year on the 'great scandal among the Polish elites' which is an open letter to Krystyna Janda, has generated the most comments so far. The reach of this information was estimated at nearly 1.5 million potential contacts.
Source: facebook.com
The analysis showed that alongside social media, regional media were an active source of knowledge about vaccination, with 1.1 million publications. Most information was published in the Śląskie Province – 103,000, the Dolnośląskie Province – 100,000, the Mazowieckie Province – 99,800 and the Wielkopolskie Province – 94,000.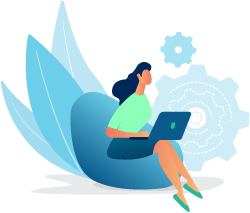 PROTECT BRAND IMAGE,
REACH CUSTOMERS,
BOOST SALES
Similar posts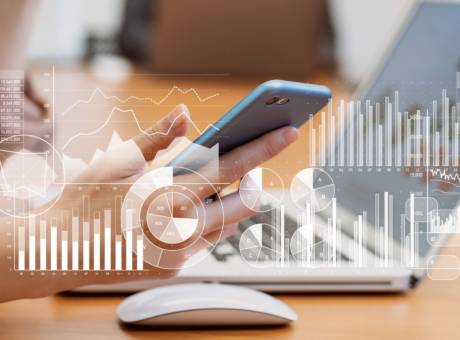 How to use Business Insights for decision making in your company?
"And what next" are 3 words spoken by business owners when they feel that they have already hit the wall….
See more