Avalanche of media reports after Sochan's selection to NBA
This year's NBA draft will go down in the history of Polish basketball. All thanks to Jeremy Sochan, who was selected with the number nine pick in the NBA draft by the San Antonio Spurs. Experts have long predicted the athlete as a sure bet for at least the first fourteen, but his choice still triggered a real avalanche of media reports, according to the analysis carried out by PRESS-SERVICE Monitoring Mediów.
Since June 23, nearly 18,000 pieces of information have been published in Polish and foreign media in the context of Sochan's selection, of which 14,202 in social media. Sochan is the fourth Pole who got a chance to play in the NBA league – after Cezary Trybański, Maciej Lampe and Marcin Gortat. Professionals see him as a versatile basketball player who can play interchangeably at several positions.
The atmosphere around the athlete is heated by the fact that he joined the team of five-time NBA champions led by the legendary Gregg Popovich. "Pop" has always believed in foreign players and has educated many very experienced basketball stars.
As Jakub Wieliński, sports journalist of WTK TV station and PRESS-SERVICE Monitoring Mediów expert, notes, 'It is said that the numbers on the jerseys do not play, but they weigh a lot. Sochan's taking over number 10 at Sun Antonio Spurs from Denis Rodman is certainly symbolic. It is clear that the club believes in this boy and it seems that Jeremy is able to bear this pressure not only physically, but also mentally. For sure, the summer league will be crucial here, during which Sochan will have the opportunity to play with players with whom he will compete in the regular season for a place in the lineup.'
Sochan, like Iga Świątek or Robert Lewandowski, is now a personal global brand, which opens the door of sports sponsorship very wide for him. Sochan himself spoke about himself in an interview for Sport.pl: 'I am a citizen of the world: a little American, a little English, a little Polish. Multiculturalism enriches me.' If the athlete does not disappoint the expectations placed on him, then he is very likely to make not only a sports career, but also a financial one.
'The NBA itself is a brand that opens huge doors for advertisers – sponsors receive advertising space that is a guarantee of success. Our young basketball player, despite the fact that he is at the beginning of his career, is already a global brand that evokes great emotions, and the largest British and American sports media write about him as "their" man,' Jakub Wieliński adds.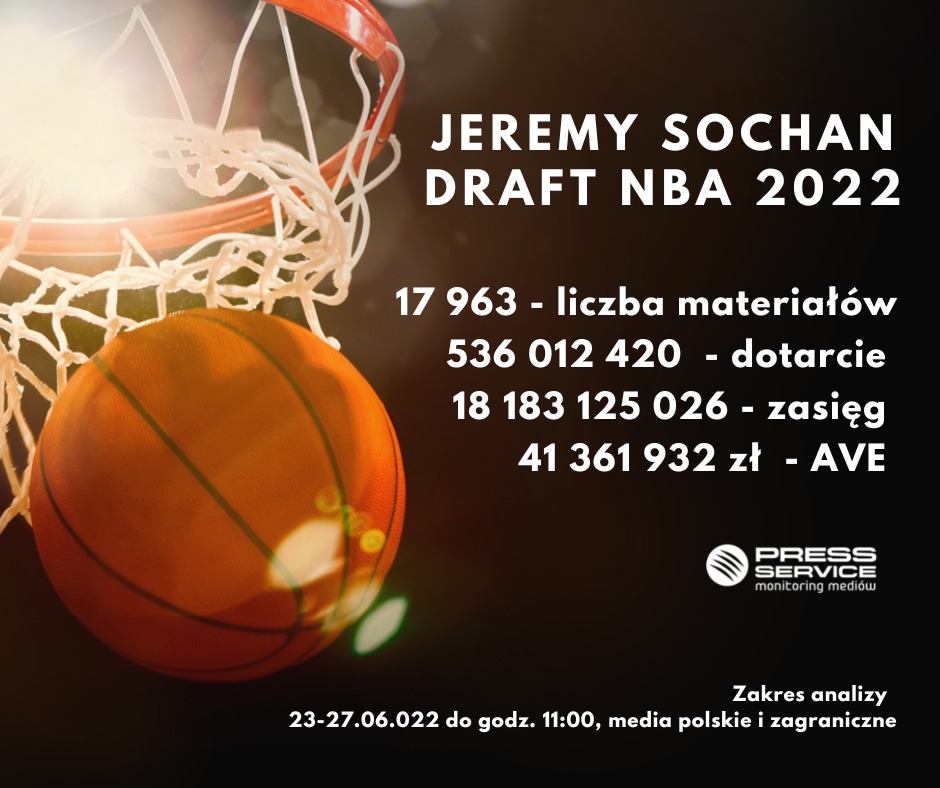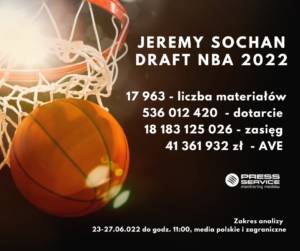 The analysis of PRESS-SERVICE Monitoring Mediów perfectly shows Sochan's image potential. Reports about the selection of the basketball player appeared around the world, and their impact reached the ceiling of 536,012,420 potential contacts with publications. The coverage generated AVE of PLN 41,361,932. This is a clear signal for sponsors that it is worth starting talks about advertising cooperation now, because the rates will only increase as the young basketball player's career develops. It may be surprising that no brand has started cooperation with such a promising athlete so far. His choice was more than certain, and the analysis of Sochan's sponsorship potential carried out by PRESS-SERVICE Monitoring Mediów clearly shows that the media hype around this year's event would be fantastic for any brand involved in sponsoring this basketball player.
The Top 5 most active Polish sources that wrote about the selection of the Pole are: sport.onet.pl, sport.tvp.pl, informacyjnie24h.pl, przegladsportowy.onet.pl and eurosport.tvn24.pl. Most interactions appeared under the following posts: Chat sports video on YouTube, Adam Wojnarowski's @wojespn tweet and Ekstraklasa Trolls entry on Facebook.
PRESS-SERVICE Monitoring Mediów agrees to the publication of materials in full or in part, provided that the source is acknowledged (full company name: PRESS-SERVICE Monitoring Mediów). If graphics are used, the source (company name or logo) should accompany each chart.
Discover our media report offer: http://psmm.pl/pl/raporty-specjalne
Contact:
Katarzyna Popławska
Head of Marketing and PR
mobile: +48 697 410 680
kpoplawska@psmm.pl
PRESS-SERVICE Monitoring Mediów
60-801 Poznań, ul. Marcelińska 14
www.psmm.pl
www.twitter.com/PSMMonitoring
www.facebook.com/PSMMonitoring
www.youtube.com/PSMMonitoring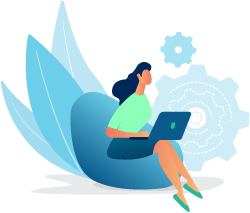 PROTECT BRAND IMAGE,
REACH CUSTOMERS,
BOOST SALES